Many people ask us what is the origin of our kennel name. Prufenpuden is simply a play on words but goes straight to the heart of who we are. Anyone can talk, but the proof is in the puddin'. Over the last thirty-five years, our dogs have proven themselves in the home, on the field, and in the AKC Obedience ring.
We have been loyal to some of the finest European bloodlines and made them our own. We are now over six generations deep into our breeding program that we started just over three decades ago. Our lines are a combination of working and show lines from around the world, but at this point, they are uniquely "Our Bloodlines".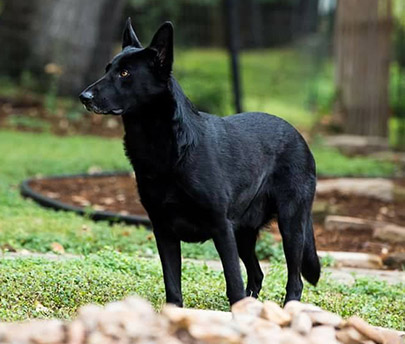 We have the best traits of size and looks from the show lines and the working ability health and longevity from the police, herding, and sport dog bloodlines. From this we have developed our own line of working dogs that are exceptional on the field, but also calm and easy to manage in the home.
We specialize in breeding dogs that are first and foremost home companion dogs, but that is also very confident and naturally protective. Additionally, our dogs will also make anyone proud to step into competition with if them if they are so inclined. All of our breeding stock is trained, titled and health tested for breed worthiness. All of our breeding stock lives in homes, not in cages.
Marc von Prufenpuden represents the third generation of our bloodline. Prufenpuden Kennels has been building over a thiry year period, being established on the best European bloodlines available to us. Our foundation bitch was Stacia von Westfork, daughter of Achat von Ollensteiner Fels, and granddaughter of Lasso di val Sol. Stacia was a multi-purpose dog that was talented in many disciplines, such as search and rescue, tracking, obedience, protection, drug work and therapy. She raised five litters of pups, four kids, and one kitten. She was best known for her phenomenal retrieving talent on land, water, and underwater.