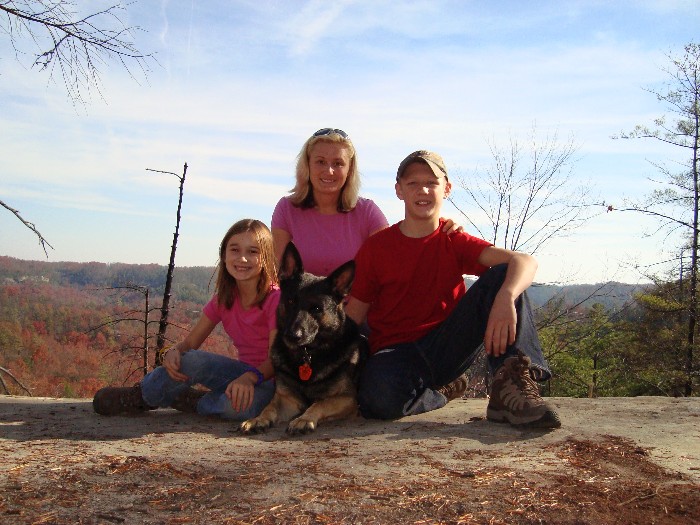 Jenni Harris
Co-Owner, Logistics Master, Travel and Delivery Genius.. Jenni's extensive background in law-enforcement and emergency services brings an added flavor and experience to the Prufenpuden (PDS) Brand. She oversee's our special orders department and keeps our breeding program on track. Jenni was the driving force, creator and developer of Prufenpuden Farms, our exclusive Stay & Train destination.
She is always available to answer your questions and will happily take the time to explain our procedures and policies to you. You will find that she is well educated, fun and amiable, and is always an advocate for the animals and customer service drives her every decision.
Her resume is long and varied. 1994 member/training coordinator of K9 search and rescue team in Louisville and Southern Indiana. 1995/1996 K9 search and rescue coordinator for Louisville & Jefferson county Disaster and Emergency Services. 2006 attended 10 week detection dog trainer school at Lackland Air Force Base in San Antonio, TX. 2006-2009 K9 police officer, handled explosives detection K9 for TSA at the Louisville International Airport. 1999-2003 Police officer for Oldham County Police Department. 1993-current professionally certified firefighter. 1994-current Kentucky Certified Emergency Medical Technician. 2003-2008 owner Hidden Bridge Farm Equine training and boarding facility. She has ridden and shown many horses in the hunters and jumpers.